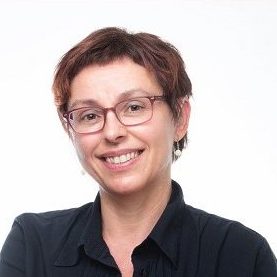 Sanja Tarczay
Sanja Tarczay was born in Zagreb, as a deaf child in a deaf family and later became Deafblind. In 1994, she established the Croatian Association of Deafblind Persons "Dodir" where she currently serves as the president. Sanja is the creator of a Croatian Sign Language course, courses for Service Support Providers (SSPs), courses for Deafblind interpreters and the founder of the Croatian Sign Language Interpreting Centre.
Since 2008, Sanja has been the practicum leader for a module on Deafblindness at the Faculty of Education and Rehabilitation Sciences, University of Zagreb, where she earned her PhD in 2014, making her the first Deafblind person in Croatia to be awarded a Doctorate.
From 2013 until 2022 Sanja served as the president of the European Deafblind Union. In 2022 she was elected as the president of the World Federation of the Deafblind.
Sanja's lifelong mission to promote the rights of Deafblind persons to equality, accessibility and inclusive education has earned her a number of awards and honours. Among these was the special honour she received in 2015 by the President of the Republic of Croatia for extraordinary services to healthcare, social welfare and the promotion of social values for the quality of life of Deafblind persons in Croatia and the world.
Sanja is fluent in five sign languages, as well as in Croatian and English.