Expanding Horizons: Fostering Inclusive Education through
Universal Design for Learning, and Technology
March 14-16, 2024 • Malta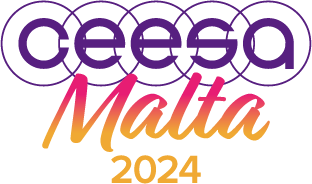 The 34th Annual CEESA Conference is making history by being hosted on the Mediterranean island of Malta for the first time, in partnership with Quality Schools International.
Join us for a deep dive into the conference theme "Expanding Horizons: Fostering Inclusive Education through Universal Design for Learning, and Technology", set against the rich cultural heritage of Malta and its beauty. The conference will bring together a community of international educators, school leaders, consultants, researchers and leading businesses and organizations supporting international schools.
UDL (Universal Design for Learning)
The conference agenda is centered around exploring Universal Design for Learning (UDL) whose core principles strive to create inclusive and equitable educational experiences for all learners, regardless of their abilities, backgrounds or needs.
Participants will have the opportunity to examine the latest research and best practices that enable the design of curriculum, materials and environments to support the diverse learning styles and preferences of students.
We focus on the importance of inclusion and fostering an educational environment where every student, regardless of difference or disability, can reach their full potential.
We aim to inspire dynamic discussions on the integration of technology in education, focusing on relevant issues such as AI and cyber security. By harnessing the power of technology, we can create learning environments that empower every student to succeed.
The Westin Dragonara Resort
Overlooking the Mediterranean sea on a natural peninsula in St Julian's, The Westin Dragonara Resort provides an exquisite environment for networking and relaxation.
With spacious rooms, a range of fantastic dining options and luxurious amenities including a private beach, multiple swimming pools and a spa, you can find the perfect balance of work and leisure.
Conference with a touch of luxury.
Book now to secure your room and benefit from the significant discount compared to the market rate!