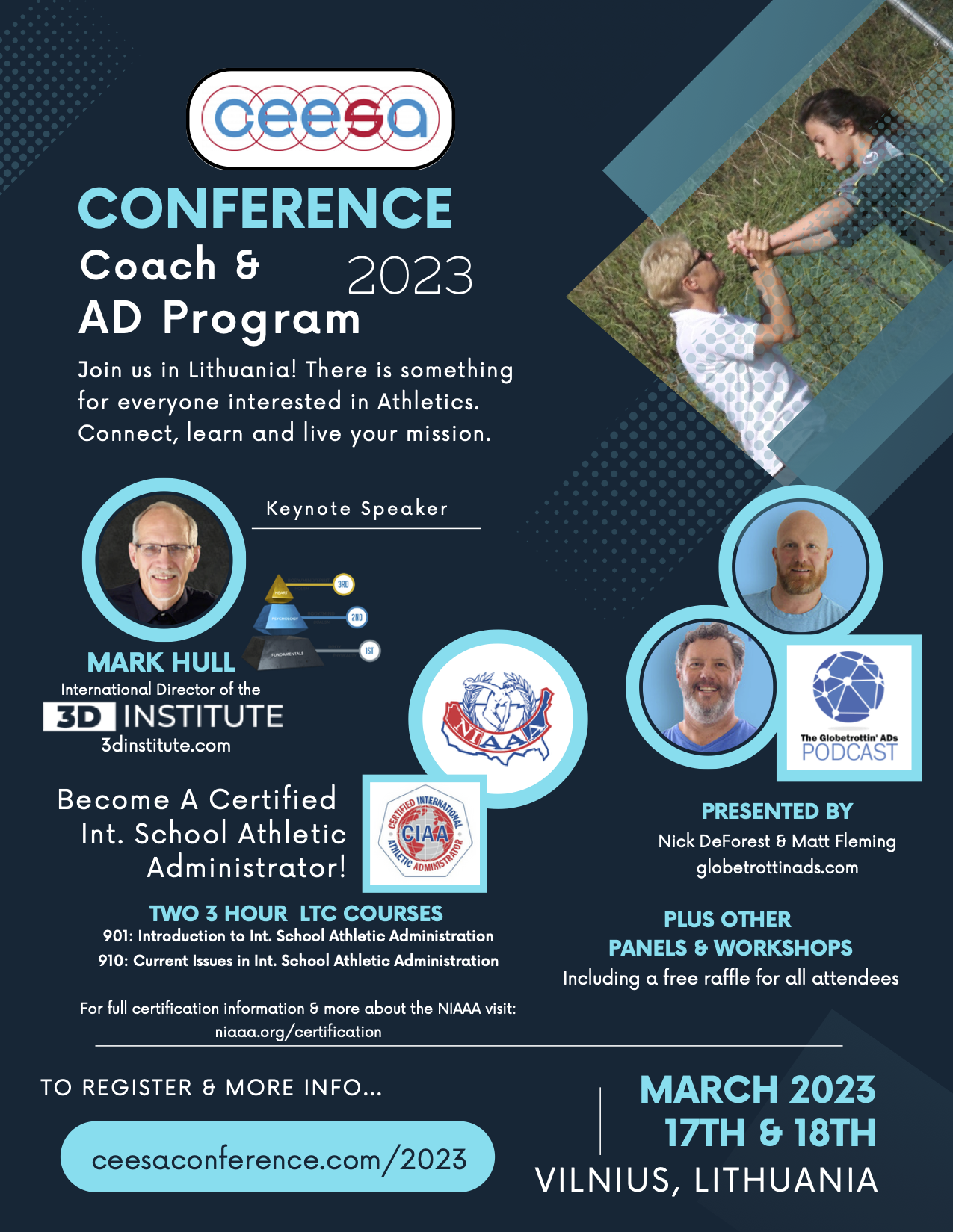 The two-day Coach and AD specific program at the 2023 CEESA Conference includes:
two NIAAA Leadership courses,
three sessions by Mark Hull,
other related workshops/discussion panels.
Participants may attend as many sessions as they wish, including workshops in the main conference program.
Fees
Coach and AD program
$525
Coach and AD program for CEESA members
$425
NIAAA fee per course

**

$70
** This is an additional charge to the Coach and AD program registration fee. Your course fees will be included on the invoice you receive from CEESA for your registration fees.
For more information about the NIAAA please visit their website. For specific questions about the AD/Coach program please reach out to Nick DeForest n.deforest@ais.at
Sign up here
through the participant registration form
Mark Hull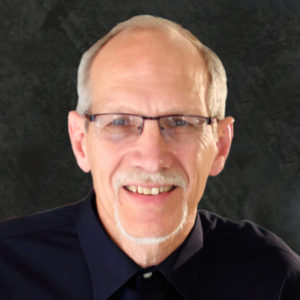 Mark Hull has spent over 30 years working with coaches, seeing first-hand the pressurized world of sports and the highs and lows of coaching. A former art teacher, high school and college wrestling coach, and a parent of three children who've come through the club, high school and college programs, he's seen the potential and pitfalls in it all.
For six years he served as the "character coach" for the University of Wisconsin-Eau Claire football team, expanding that role to work with the UWEC softball, soccer, basketball & gymnastics teams. Mark has also been a presenter for USA Wrestling's Coaches School at the Olympic Training Centers in Colorado Springs and Lake Placid; at the National Wrestling Coaches Association Convention, along with numerous school and club coaching staffs across the country. 3Dimensional Coaching is not just growing around the country but around the world. Mark serves as the Director of International Development for the 3D Institute. He has done 3D Workshops on four continents with coaches and sport leaders from more than 25 countries.
LTC 901 Athletic Administration: Introduction to International School Athletic Program Administration
This course serves as an overview for international interscholastic athletic administration and the importance of such programs in these school settings. This course introduces the philosophy of educational athletics, and then focuses on the roles, tasks, and purpose of the athletic administrator in an international school.
Enrollees who will derive greatest benefit: current International School Athletic Administrators and those planning to move into an International School Athletic Administrator position. Required for RIAA.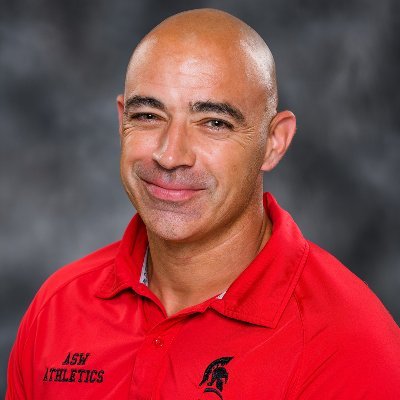 BRAND NEW COURSE!

LTC 910 Athletic Administration: Current Issues in the International Education-Based Athletic Community
Topics:
1) Finding/Retaining/Educating Coaches;
2) Inclusion vs Competition – How Can Both Exist?;
3) Home Stay vs Hotel Stay;
4) Dealing with Parents;
5) Dealing with Unexpected Events;
6) Managing Increased Workload Expectations.
Instructors will present important issues and effective response strategies for 3 contemporary topics within the International Athletic Community and Programs (selected from the 6 available for LTC 910).
The instructional format of this course will consist of brief presentations, group interactions and sharing of ideas. Participants will play an active role as these issues are debated and explored.
Enrollees who will derive greatest benefit: International Athletic Administrators seeking insight and possible solutions relative to current issues in international athletic programs.