Coach and AD Specific Program
The two-day coach and AD specific program at the 2020 CEESA Conference includes three NIAAA Leadership courses and four workshops by Mark Hull. Participants may attend as many sessions as they wish. Timings of courses and workshops are integrated so that participants can attend all of them. 
Participants are also welcome to attend non-AD specific Conference workshops – see the Conference schedule.
NIAAA Leadership Training Courses
The NIAAA and CEESA are proud to be able to offer Leadership Training Courses for Athletic Administrators at the 30th Annual CEESA Conference in Helsinki, March 20 and 21, 2020. 
The facilitators of these courses will be officially registered NIAAA facilitators who are working in European international schools.
This course will examine the role of the athletic director and other school administrators in supporting and developing the interscholastic strength & conditioning program within a school or district. In this regard, topic coverage will include: (1) philosophy of strength & conditioning for ages 12-18; (2) function of strength & conditioning in rehabilitation of injury; (3) roles and responsibilities of coaches and athletic administrators; (4) the interscholastic weight room – specifications and equipment; (5) financial issues and strategies; (6) helping parents, athletes and the general public understand the role strength and conditioning; (7) legal issues and risk management strategies; (8) certification of strength & conditioning personnel; (9) performance-enhancing substances in interscholastic strength & conditioning; and (10) contemporary administrative issues and response strategies.
Enrollees who will derive greatest benefit: Administrators seeking methods to better support strength & conditioning programs in middle and high school programs.
This course provides strategies for the development of middle school athletic programs and concentrates on the role of the middle school coach and coaching principles. Middle-level athletics is an essential part of the total educational process and an excellent opportunity for the home, school, and community to work together in order to provide a positive educational experience for middle-level children.
Enrollees who will derive the greatest benefit: Administrators seeking to develop student leadership and school citizenship programs as well as implementing leadership strategies among coaches.
This course will examine the training, preparation, and guiding of coaches. Understanding the inherent tasks related to education-based athletics is an ongoing role and responsibility of the athletic administrator. The athletic administrator will be better prepared to integrate new learning opportunities for coaches. Through the nurturing of suggested knowledge, skills, behaviors, and attitudes, enrollees in this course will be better empowered as athletic administrators to deal with the constant turnover and training of coaches that can demand much of the administrator's time.
IMPORTANT
For each NIAAA course you sign up to you'll have to pay $70 in advance if you are a NIAAA member ($155 for non-members). Participants will be sent an invoice directly from the NIAAA.

The NIAAA fees are an additional charge to the ACAD program registration fee ($450 for CEESA members, $525 for non-members), payable to CEESA.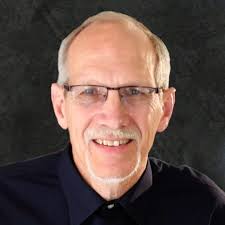 Mark Hull has spent over 30 years working with coaches, seeing first-hand the pressurized world of sports and the highs and lows of coaching. A former art teacher, high school and college wrestling coach, and a parent of three children who've come through the club, high school, and college programs, he's seen the potential and pitfalls in it all. Read more…
Coach and AD Specific Program Schedule
Day

Time

Workshop/course

Facilitator

LTC 706: Coaching Coaches to be Leadership Educators

Nick DeForest,

Dave Horner

Sport Motivation and Confidence: Creating the right Mindset

Coaching Greatness and Goodness

LTC 701: Administration and Application of Middle School Athletic Programs

Nick DeForest,

Matt Fleming

LTC 627: Interscholastic Sports Strength and Conditioning

Jason Cuthbert,

Matt Fleming